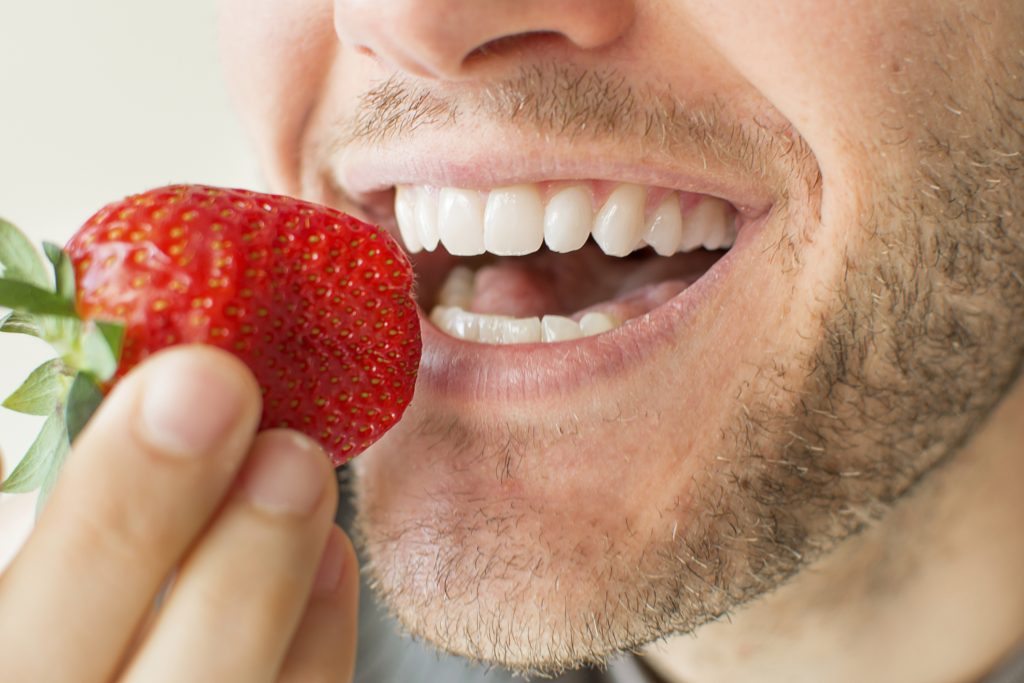 Now that we are slowly getting closer to returning to a "normal" way of life, it's time we give up our quarantine appearances for a more public look. Here some teeth whitening techniques you can do at home while you wait, in case you're interested.
The version most people are used to hearing about is a classic hydrogen peroxide and baking soda paste. If you want to do it DIY style, just drop a few drops of hydrogen peroxide into a little bit of baking soda to make a paste.
This may sound strange, but how about strawberries and banana peels? Grab a couple berries, add about a teaspoon of baking soda & rub on your teeth for 5-7 minutes. After you brush your teeth, peel a ripe banana and rub a piece of the inside on your teeth for two minutes. They each have their own scrubbing agents in their chemical makeup.
If you have apple cider vinegar, dilute it with some water (3:1 water to vinegar) and mix it with an all-natural toothpaste for an efficient tooth whitening solution. If you have discovered the many uses for coconut oil, you may also know that swishing it around in your mouth for 20 minutes is a possible solution to dingy teeth. Heat a cup of coconut oil, add two teaspoons of baking soda & five to ten drops of natural spearmint essential oil. The spearmint adds antimicrobial benefits for your gums.
You've seen this one all over social media – activated charcoal. And just like the others: mix with a little bit of water, gently apply it to your teeth, leave to set in your mouth for two minutes, then rinse.
If you have questions or concerns about teeth whitening, make an appointment today with Dr. Philip Schnall at 212-247-7059 or visit our website at www.philipschnalldmd.com.
Dr. Schnall proudly serves New York and all surrounding areas.