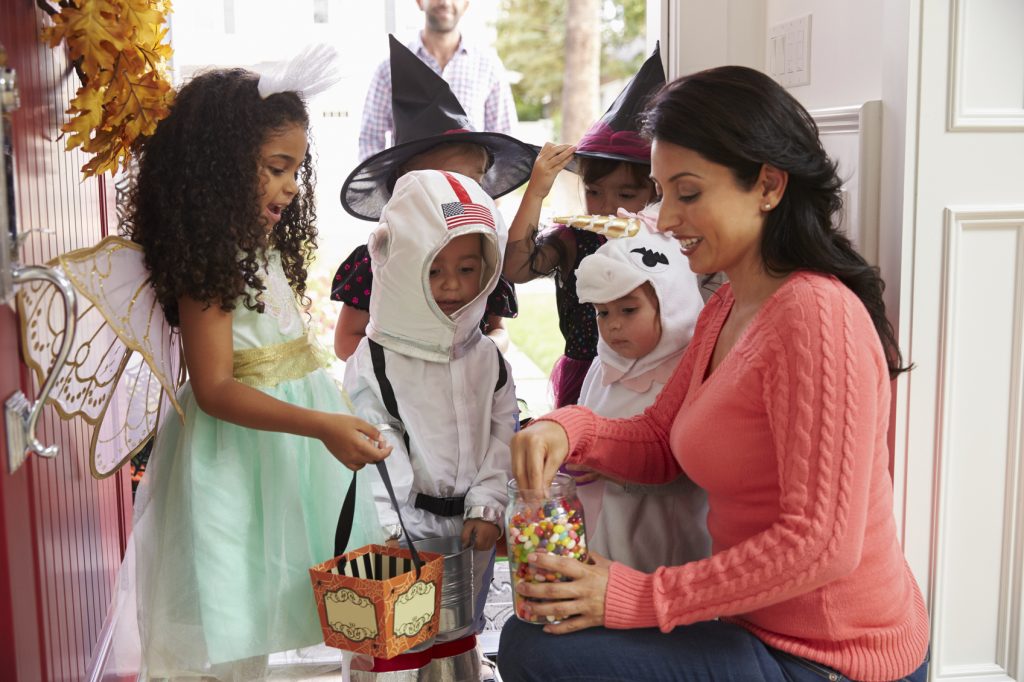 Things may be a little different this Halloween, especially when it comes to these new quarantine rules. Nonetheless, there are some things that will remain the same, and unfortunately, they revolve around sugar. Halloween brings with it some of the sweetest treats of all the holidays. Yes, Halloween isn't exactly fun for your teeth. According to a study, the average child consumes between 3,700 to 7,000 calories worth of Halloween treats. That's not even considering how much sugar is ingested. This is why it is very important to keep up with daily dental hygiene. To help your family stay healthy and safe, here is a list of tips you may want to take this Halloween:
Fill 'em up. Sit down as a family and have a nutritious and filling meal before your Halloween outing so they aren't as tempted to eat a lot of your candy afterwards.
Work it out. It may not be your typical trick-or-treating, but keeping a safe distance from other kids will make this a safe Halloween season. Make this a family affair and encourage them with a friendly competition for who can take the most steps or be the most active while collecting candy.
Pick and choose. Offer your children to have 1-3 pieces of candy per day, starting with lunch, or after dinner as a treat. Once they're done, it's time to brush.
Give it away. When your children get back home from trick-or-treating, have your kids put their candy into two piles: one they want to keep and one they don't. Donate the remain candy to a local senior citizen center, or food pantry. Spread the Halloween love all around.
If you have questions or concerns about Halloween candy, make an appointment today with Dr. Philip Schnall at 212-247-7059 or visit our website at www.philipschnalldmd.com.
Dr. Schnall proudly serves New York and all surrounding areas.