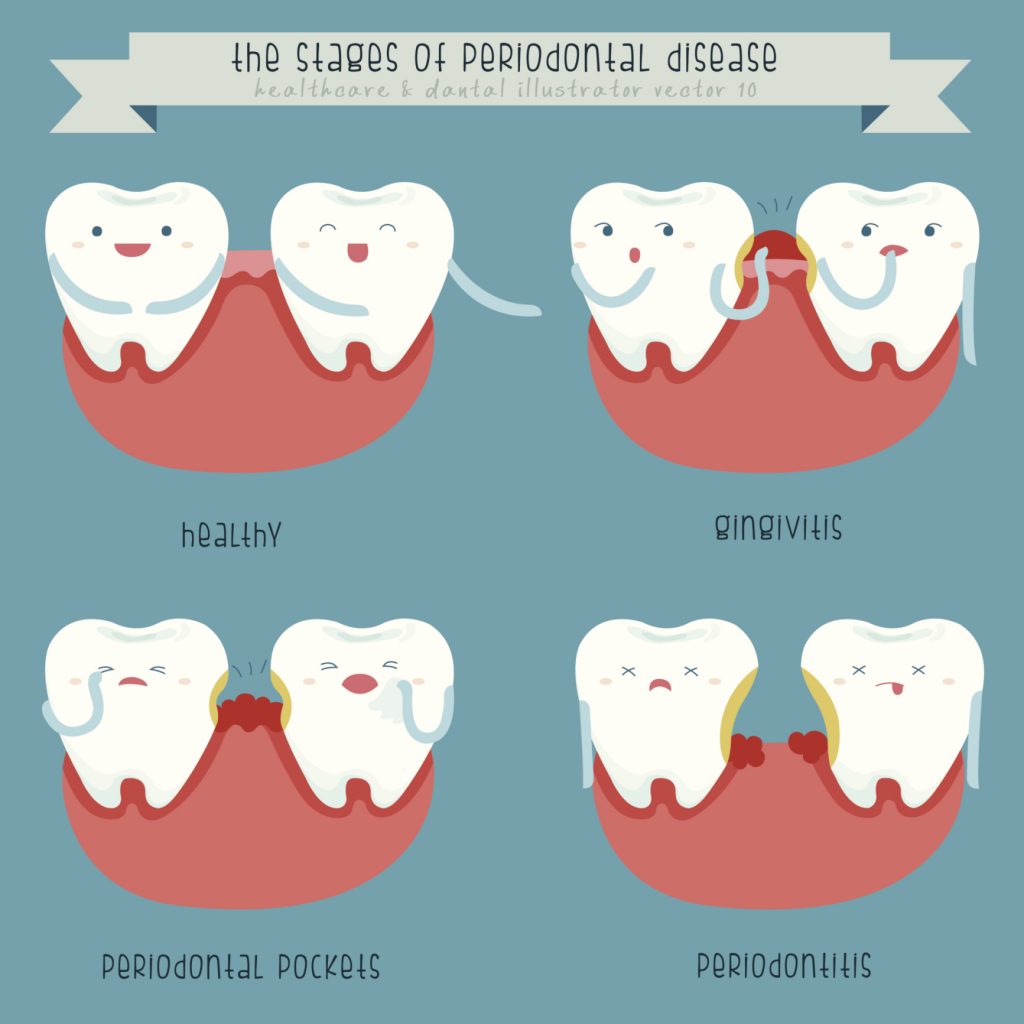 When it's time for a dental checkup, your dentist will look for various issues that may be developing inside your mouth. Oral cancer, tooth decay and gum disease are some of the major issues that can arise due to poor dental hygiene, poor diet, etc. By catching these issues early, it is possible to treat the issue before it develops into a more serious issue.
Believe it or not, 47% of adults over 30 will have gum disease at one point in their lives. Because it is such a common occurrence, it is important to treat the issue as soon as possible because your gums keep your teeth in place. Having them weakened by gum disease will only lead to more dental issues in the future.
But how exactly does a dentist diagnose gum disease? During a dental exam, your gums will be probed with a small ruler to check for inflammation and any pockets around your teeth. Your dentist may also order x-rays to check for bone loss.
If you are diagnosed with gum disease, there are a few things that your lifestyle will need to change a bit in order to treat the issue.
You must practice good oral hygiene to treat gum disease. You should also cut back on any smoking if you smoke and manage your diabetes if you live with this condition. Quitting smoking may be difficult, but a doctor can help build a cessation plan that works for you.
Other treatments include:
Deep cleaning your teeth with techniques like scaling, root planning and lasers.
Antibiotic medications, microspheres and antiseptic mouthwashes can help treat the issue.
Surgery (flap surgery, bone and tissue grafts, and dental crown lengthening) would be the options if your gum disease is severe.
If your gingivitis is severe, especially if it's caused any gum or bone tissue loss, you may need surgery. Types of gum surgery, which is performed by a periodontist, include:
Flap surgery. Flap surgery is a procedure where the gums are lifted back while plaque and tartar is removed from deeper pockets. The gums are then sutured in place to fit snugly around the tooth.
Bone and tissue grafts. Grafting can be used when your teeth and jaw are too damaged to heal.
Gum graft surgery uses tissue from the roof of your mouth to cover the exposed tooth root. This helps prevent additional gum and bone loss.
For a bone graft, your doctor will start with a procedure similar to flap surgery, but they'll put in a bone graft to encourage your body to regenerate any lost jawbone.
Dental crown lengthening. Some people with gingivitis may have excess gum tissue. If this is the case, a periodontist can reshape your gum and bone tissue to expose more of your teeth. This may also be necessary before certain cosmetic or restorative procedures on your teeth.
If you have questions or concerns about gum disease, make an appointment today with Dr. Schnall at 212-247-7059 or visit our website at www.philipschnalldmd.com.
Dr. Philip Schnall proudly serves Central Park West and all surrounding areas.