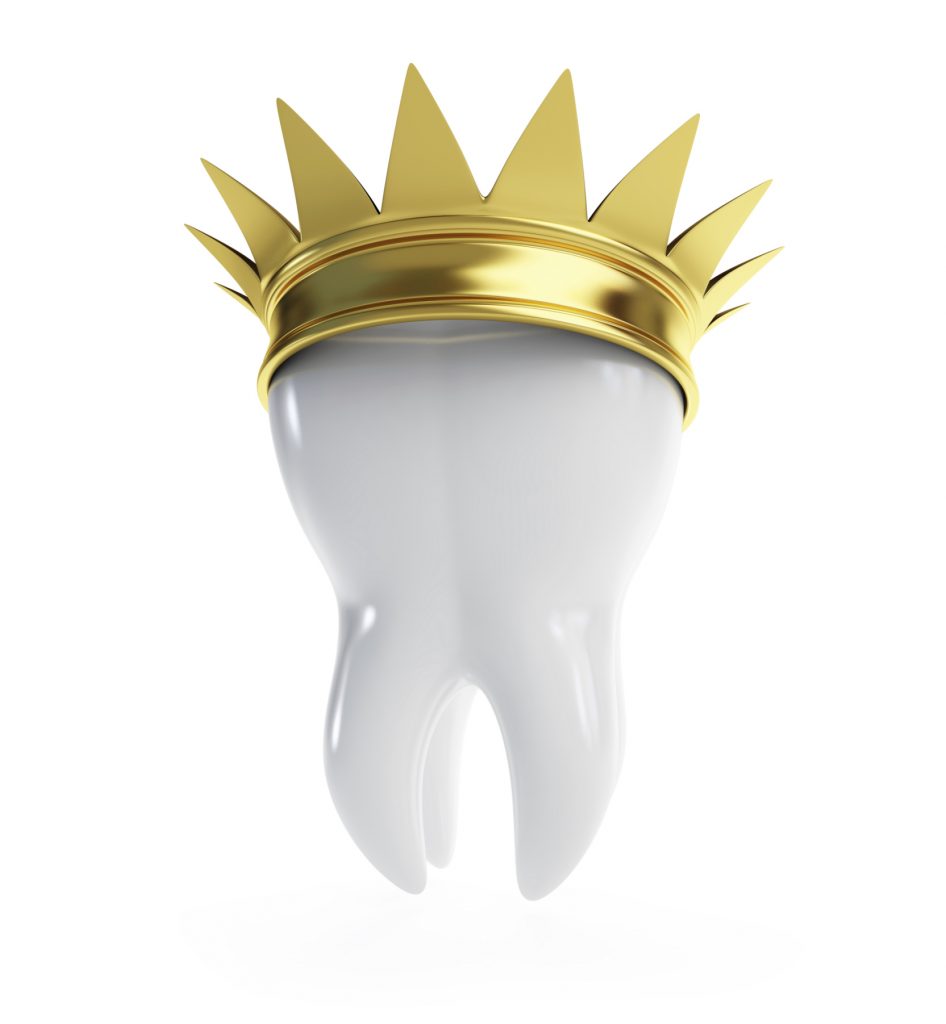 Let's face it – accidents happen. They can't be helped. But when those accidents damage your teeth, it is important to let your dentist examine them for any problems that may arise in the future. But you need not worry – chances are, a dental crown will be the suggested fix. Crowns are placed on top of damaged teeth or implants to restore the tooth's shape, function and structure. It may sound fancy, but it's a common procedure. Here is a quick breakdown of what to expect from a dental crown procedure:
The procedure for fitting or installing a dental crown typically takes two separate dental visits, with usually a week or two of interval in between each appointment. During the first appointment, you dentist prepares the tooth by filing it down, but it there is significant damage, the tooth may need to be filled in so a crown can be applied. After preparing the tooth to the proper shape, your dentist will take an impression of it and the surrounding teeth, then send it away to a dental lab. It is there at the lab that a dental technician will create the permanent crown. But in the meantime, your dentist will have to place a temporary crown to protect the damaged tooth during your first visit until the final crown is ready.
Once ready, you will return for a second visit where your temporary crown is removed and replaced by the new crown using a special adhesive to bond it to the tooth. Once the procedure is done, the dentist will then explain everything you should expect after (such as the adjustment period) and how to take better care of your crown.
If you have questions or concerns about dental crowns, make an appointment today with Dr. Schnall at 212-247-7059 or visit our website at www.philipschnalldmd.com.
Dr. Philip Schnall proudly serves Central Park West and all surrounding areas.