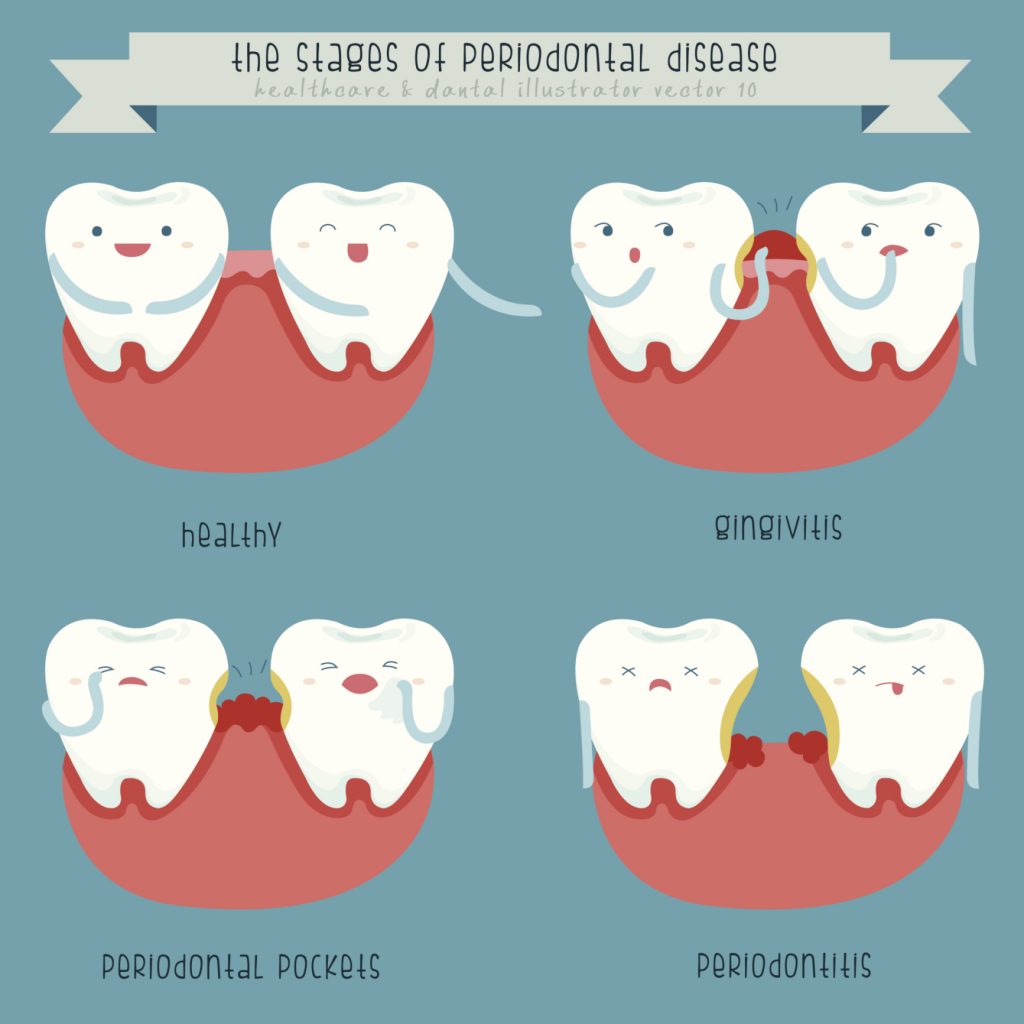 No one wants gum disease. And while it can be prevented with proper dental care, there are some things that can happen that will cause you to develop gum disease. Because gum disease is typically painless, you may not even know you have it. Only a dental professional can diagnose you.
But what causes gum disease? Plaque is the primary cause of gum disease. However, other factors can contribute to periodontal disease, including:
Hormonal changes, such as those occurring during pregnancy, puberty, menopause, and monthly menstruation, make gums more sensitive, which makes it easier for gingivitis to develop.
Various illnesses may affect the condition of your gums. This includes diseases such as cancer or HIV, because they interfere with the immune system. Diabetes' effects on the body's ability to use blood sugar makes patients with this disease at a higher risk of developing infections, including periodontal disease and cavities.
Medications can affect oral health, because some lessen the flow of saliva, which has a protective effect on teeth and gums.
Bad habits such as smoking make it harder for gum tissue to repair itself.
Family history of dental disease can be a contributing factor for the development of gingivitis.
Gum disease may progress without producing obvious signs, even in the late stages of the disease. Although the symptoms of periodontal disease can often be subtle, it can present some warning signs. But even if you don't notice any symptoms, you may still have some degree of gum disease. In some people, gum disease may affect only certain teeth, such as the molars. Only a dentist or a periodontist can recognize and determine the progression of gum disease.
If you have questions or concerns about gum disease, make an appointment today with Dr. Schnall at 212-247-7059 or visit our website at www.philipschnalldmd.com.
Dr. Philip Schnall proudly serves New York and all surrounding areas.