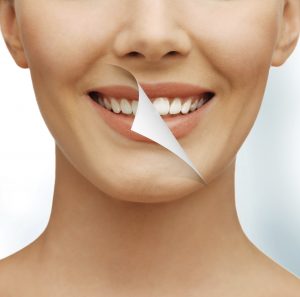 When you think of a great smile, what is the first thing you think of? Is it straight teeth? A set of bright white chiclets? A combination of the two? Unfortunately, many of us don't have this perfect combination. But if given the choice, most would prefer to have a bright white smile. But keeping up a bright white smile isn't exactly easy. Most of us don't keep up the greatest diets and lifestyle choices, and that can hinder our teeth being their whitest. You can brush & floss every day, but your teeth will eventually lose its natural sheen. And being smack dab the holiday festivities, we need a bright smile. So, what do we do? Try these whitening options:
Kitchen items. DIY toothpaste can be made with a little hydrogen peroxide and baking soda, but did you know that strawberries and bananas can produce similar results? Strawberries contain stain-fighting malic acid, so crush a couple of berries with some baking soda. Even simpler, rubbing a potassium-filled banana peel over your teeth like a toothbrush will also shine up your smile.
Whitening products. Over the counter in the form of strips, trays, or paste work by using the oxidizing agents to remove pigment on the surface of the enamel. The products are effective at removing surface stains but make sure to follow the instructions. Overuse will wear down enamel making your teeth look yellowed.
In-office visits. When all else fails, nothing beats a ZOOM! whitening treatment that can either be applied by your professional, or customized so you can do it yourself. Ask your dental professional which whitening options will work best for you.
If you have questions or concerns about ZOOM! Whitening treatments, make an appointment today with Dr. Philip Schnall at 212-247-7059 or visit our website at www.philipschnalldmd.com.
Dr. Schnall proudly serves New York and all surrounding areas.